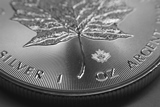 If the Wednesday morning bank of Canada announcement revealed anything, it's that Canada and Stephen Poloz may be shifting course to join the group of central bankers that are no longer attempting to save the world. Furthermore, they have accepted that the year ahead will be one of slow and tepid in terms of economic growth. As the first month of this year is already shaping up to look fairly ugly for the markets, we are constantly reminded of the troubled outlook for the global economy by consistent downward revisions for economic growth, as the most recent one came from the International Monetary Fund at the beginning of last week.
Harvard professor and former IMF Chief Economist Kenneth Rogoff said exactly that in an interview with Bloomberg from Davos, Switzerland at the World Economic Forum. Where people may be looking to central bankers to save the world and contain some of this market volatility, expectations should perhaps be paired back as we begin a year of expected moderate economic growth and wild market volatility. Central bankers will only concern themselves with market volatility if they begin to see evidence of a transmission to the real economy.
But back to Canada, a year on, it's safe to suggest the challenges facing the Canadian economy have become that much broader and a little more complex. For example, the bank of Canada refers to slack and deflationary pressures from lower energy prices, and the toll it takes on Canadians and businesses linked to that sector. Challenging from the other side will be inflationary pressures from rising import costs hitting consumers on everything from groceries to electronics.
Finally, there is also a concern of a currency that mirrors some of the instability of the world's emerging economies. This in particular has Canadians with strong business ties to the US either cheering as they get paid, or on the edge of their seat as they see margins slip away.
There is, however, a case for the Bank of Canada cutting interest rates a little further into 2016. A few important aspects they may be looking for are the degree of fiscal stimulus from the Federal Liberal's first budget and where oil prices may settle going into the spring. However, as long as oil prices and the dollar keep slipping, I am of the view the weaker currency will do the bank of Canada's heavy lifting for them, and they will not need to lower rates. But to quote the governor in a speech earlier this month, "the economy's adjustment process can be difficult, and painful," and unfortunately certain regions and aspects of the Canadian economy are in for just that.