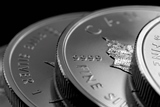 Regressive Economic Policies
It says a lot about the state of the world economy when ideas dictated through extreme political leaders have populist appeal to them, and are what is driving the promotion of regressive economic policies. How these 'populism ideals' are beginning to trump (no pun intended) simple textbook economics paints a rather alarming picture. Certainly this is nothing new. We saw the emergence of this theme at the beginning of the European Sovereign Debt Crisis in 2011, but this nonsensical populism was taking place in what are relatively smaller and, without offence, insignificant economies, (such as Greece), to the world. Then, it was more a story of shock than significance. It's unfortunately a theme that has gathered momentum.
What started in Greece then spread to bigger countries like the PIIGS (Portugal, Ireland, Italy and Spain), and Poland and France. We saw the emergence of far left or far right wing parties where platforms were founded on a sense of nationalism, communism, or religious ideals are gaining support and interest. In some countries, a vote could be split enough ways to keep a somewhat centrist regime in power, others didn't see the same fate.
Now we have two key events in 2016 (one only a few weeks away), that have the ability to shape a real turning point in the direction of the global economy. And the reason for their significance is because this rise in populism from smaller and less significant economies has made its way to the main stage. The first upcoming event is the 'Brexit' referendum which takes place on the 23rd of this month. The second is the Presidential election in the United States this November.
Regarding Brexit, a first year college student could make a very simple argument for why Britain should remain in the Eurozone. At the most basic of levels the participation in a market almost equivalent in size to the United States makes British consumers better off vis-à-vis more competitive prices when they purchase goods at home. The same works for businesses selling their goods and services to a vastly larger market, saving duties and customs fees. With the instance of less restrictive barriers to trade, there are always losers, but the economy is better off in aggregate and a responsibly managed one compensates losers.
Another argument against 'Brexit' is the 'yes' voters don't know what they are voting for should Britain leave the EU. Uncertainty plagues their side, as the most common concern is the future of the financial services industry based in London. And on that topic, uncertainty is about all the parallel's one can draw to a US election, come November, that defies any allusion of normalcy. That's simply because it's unfortunately been a story more consumed for entertainment value than anything else than serious political consideration.
Some may attempt to just write these two major events of 2016 off as anomalies that will simply fail and go away. We'll see, but it is highly unlikely. Unfortunately, is clearly a discontent in the perception of the way this world operates is what's fueling the beast. Populism doesn't care about right or wrong. And as investors, that's a problem because markets can become just that much more unpredictable and volatile. Is there an answer? No, but a little diversification always helps.