Private Precious Metals Storage
With low fees, ease of liquidity, and world-class security, Border Gold's storage program is a comprehensive solution for investors seeking peace of mind in safe keeping their physical precious metals.


1-888-312-2288
We only partner with the most secure,
reputable precious metals vault services.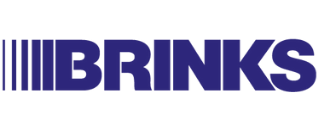 Open Your Account
Setup your account with Border Gold securely and quickly via phone call or email.
Review and Complete a Storage Agreement
A storage agreement will be sent via email. Once reviewed, signed, and returned to Border Gold, your storage account will be ready.
Purchase Precious Metals from Border Gold
Now that your storage account is ready, please call
1-888-312-2288 or visit www.bordergold.com to purchase your precious metals and have them deposited directly into your storage account.
Why Store with Border Gold?
Insurance

Full value of all storage holdings are protected by a globally renowned insurer, Lloyd's of London.

Security

Precious metals are stored within a Brink's vault under armed guard with 24-hour surveillance.

Liquidity

Competitive rates guaranteed on all precious metal transactions and prompt payment settlement.

Fully Allocated & Segregated

All accounts hold the specific physical gold and silver bullion you have purchased. Assets are always under the direct ownership of the client.

Auditing & Reporting

Clients will receive confirmation of every transaction, along with monthly statements of their holdings. Visitation for auditing purposes available upon request.