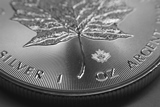 The geopolitical world has certainly seen some changes since Donald Trump took office in January. Although the vast majority of discussions have been centered on Russia and China, recent headlines would seem to suggest that North Korea currently poses the biggest threat to U.S. national security.
The last several weeks have seen the U.S. launch a military strike against a Syrian airfield in retaliation for a chemical weapons attack that killed numerous innocent civilians. Although there has been some debate about the tomahawk missile strikes ordered by President Trump last week, many have also applauded the fact that action was taken.
The strike against Syria has fueled tension between the U.S. and Russia.
North Korea has seemingly continued in its pursuit of a nuclear weapon, and recent actions appear have been in direct defiance of the U.S. and its allies.
The parade in North Korea this past week was called a celebration, but also seemed to be an excuse for the country to showcase some of its arsenal. Unfortunately for the U.S., the North Korean arsenal that was on display appeared to be far more advanced than military and intelligence officials previously thought, adding to rising concerns over the nation's capabilities.
On Sunday, the country attempted another missile test that failed according to U.S. and South Korean defense officials. Recent reports said the type of missile that was being tested has not yet been determined.
This failed test is being seen as another provocation in a series that could eventually lead to military action.
There are discussions already being had about a U.S. offensive to take out North Korea's nuclear program, and unfortunately such a scenario could be getting closer than many of the public assume.
For right now, the U.S. is hoping that China will assist by exerting its influence. What steps China may be willing to take, however, remains unclear.
This issue is just one of several that could keep the gold market well-supported in the near term.
Also bullish for gold is the notion that the Federal Reserve may have to keep further rate hikes on hold. Recent jobs data was disappointing, and other economic indicators are also showing some signs of lackluster activity.
The bigger story could potentially be concerns over the Trump administration's ability to pass its highly-touted tax reform and fiscal spending plans. The recent failure to repeal the Affordable Care Act has likely fanned those fears further, and if the administration is unable to move forward on these key issues markets could be setting up for a major downside reversal.
Such a scenario could also fuel selling in the dollar index, which would likely add to the yellow metal's allure.
The gold market appears poised for further gains as its technical posture has improved significantly and as the geopolitical situation has become much more serious. Geopolitics will likely be the main driver of gold prices in the near-term, however, any data disappointments or dovish rhetoric from the Fed could also be supportive for the yellow metal.