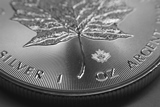 Recent market volatility has continued, as the Dow Jones Industrial Average saw significant declines on Friday. At one point, the benchmark gauge was down by a whopping 750 points. Friday's sell-off followed a lower open Thursday followed by an astounding rebound, with the Dow declining by some 500 points before recovering to finish higher.
The level of market volatility has become so great recently, in fact, that investing legend and Vanguard founder Jack Bogle commented on it during an interview with CNBC on Thursday. In a Marketwatch.com article, Bogle was quoted as having said: "I have never seen a market this volatile to this extent in my career. Now that's only 66 years, so I shouldn't make too much about it, but you're right: I've seen a 25-percent decline in one day and I've never seen anything like this before."
What has been fueling such stock market volatility recently? While there are a number of factors that could potentially be playing a role in the recent price swings, the notion of a global trade war is certainly at the top of the list. President Donald Trump on Thursday floated the idea of tariffs on an additional $100 billion in Chinese goods. Whether this is simply a threat or an actual plan at this point is not clear. One thing is very clear, however: The notion of a trade war with China is sending markets into a tizzy, so much so that even Treasury Secretary Steven Mnuchin has weighed in.
In a Friday article by The New York Times, Secretary Mnuchin was quoted as saying "There is the potential for a trade war. There is a level of risk that we could get into a trade war."
Looking at the reaction by global markets, it seems like the war is already going.
The potential for a further escalation in already tense trade negotiations comes at a time when markets may already be at or near a long-term top. Investors are already dealing with the potential for tighter monetary policy around the globe, a geopolitical landscape fraught with potential landmines and rising inflationary pressures.
Reports of a chemical weapons attack in Syria on Saturday are prompting a rapid response from the U.S. and its allies. The attack could mark a significant turn of events for the Trump administration, which blamed Russia and Iran for supporting Syrian President Bashar al-Assad. The U.S. is reportedly keeping all options-including military action-on the table as of Monday. Israeli jets reportedly carried out strikes early Monday in direct response to the attack, and additional action could be taken.
Although the conflict was not having much of an impact on financial markets to start the trading week, any further military action or escalation has the potential to fuel risk aversion.
With numerous economic and geopolitical issues working against it, the stock market levy could break, and when it does, look out below. The markets have moved sharply higher following the 2016 Presidential election, and those gains are on the back of gains that have been accumulating over the last nine years or so. A significant sell-off, or reversal into a bear market, could easily see much-or even all-of those gains wiped out.