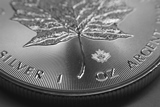 Just how low might prices go? That is likely the very question on the minds of gold investors right now. The metal has not only seen a lack of upside, but has found itself under a seemingly relentless onslaught of sellers in recent weeks.
As gold approaches the psychologically important $1200 level, one has to wonder if buyers are ready to swoop in and put a halt to the recent slide. The market currently has a number of significant headwinds working against it, including a stronger dollar, higher stocks, rising interest rates and a general lack of risk aversion.
When it comes to financial markets, however, things can and do change quickly. In fact, the gold market even got a slight lift this week as U.S. President Donald Trump began to make known his concerns over the idea of additional interest rate hikes by the Federal Reserve. Although the central bank is likely to stock with its current plan of two additional rate hikes this year, the potential politicizing of the central bank could keep some pressure on central bankers to keep rates low.
Overall sentiment surrounding the gold market seems to be reaching a bearish extreme and that could potentially be indicative of a bottom being near, or possibly being reached already. Although the market is becoming increasingly likely to see a significant bounce in the days and weeks ahead, whether or not such a bounce is sustainable remains unclear.
Investor sentiment has remained stubbornly optimistic despite the beginnings of a trade war, rising inflation and the potential for higher rates. Although the gold market may see some counter-trend moves to the upside; the market may not finally reach a long-term bottom until there is a significant change in market dynamics. Stocks and risk assets may continue to move higher until they have reason not to do so. A reason could come in the form of the next recession, higher interest rates, an expanding trade war, higher oil or other economic and geopolitical factors.
As the aging bull market gets longer in the tooth by the day, and as gold continues to struggle, that great asset rotation could be approaching and could be closer than many investors anticipate. The U.S. economy is currently seeing strong growth, but that growth is not likely to be sustainable. Recent tax cuts and government spending programs have provided a boost, but the effects of these measures are likely to wear off at some point. With the economy already at full employment, one has to question how much more productivity may be seen before things once again reverse course.
Given the likelihood of the next major recession arriving sooner rather than later, the argument for buying gold and other alternative asset classes is strong. That case may be even stronger now, given the yellow metal's recent declines. Just as those who bought stocks at the bottom following the financial crisis of 2008/2009 have enjoyed a long and sharp run higher, the potential is there for those who step in and buy gold at or near current levels to also see a significant, protracted bull market that could take gold back to previous all-time highs or beyond.