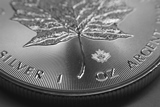 Brexit Prevails: Enter the Unknown
This article originally appeared in Resource World Magazine.
How much change can we see in asset prices in 24 hours? Apparently, a lot as extreme volatility roils the world's financial markets in reaction to Britain's decision to vote in favour of exiting the European Union.
It was a wild overnight trading session with an immediate impact to UK stocks and their currency…Click here to continue reading.