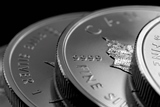 The idea of gold and precious metals lacking any fresh, bullish catalyst has been an ongoing theme for some time now. Could that be about to change?
Last week, the announcement by FBI Director James Comey that the bureau was reopening the email investigation of Presidential candidate Hillary Clinton caused quite a stir among lawmakers and politicians. Markets even took notice, with gold catching a bid on the news.
This revelation comes just days before the highly anticipated U.S. Presidential election, and could potentially have an impact on the results.
Needless to say, this election brings with it a large amount of uncertainty. The country seems very divided, and there appears to be very little, if any, common ground between the two candidates.
Some analysts have voiced concerns over a potential Donald Trump victory. It seems that many people feel Trump has not done enough in terms of detailing exactly how he plans to accomplish some of the policies he has suggested. Many apparently view a Trump victory as a significant risk to not only the country's geopolitical standing but to its economy as well.
A Clinton victory, on the other hand, could bring with it its own degree of uncertainty. The latest news that the investigation into her emails has been reopened may only further add to investor anxiety. And what if Mr. Trump is unwilling to accept a Clinton victory? What if the shift in power does not go as smoothly as planned?
The bottom line? It may be an interesting few days as the election quickly approaches.
Although markets may be content at this point simply trading sideways until the election has come and gone, the potential for increasing market volatility does exist.
Should investors become more nervous (as has already been evident by a rising VIX), gold and other perceived safe haven assets could potentially see additional buying interest.
Gold may have to contend with a rising dollar, however…
While it is widely expected that the Fed will take no action at its November meeting, odds of a December interest rate hike look pretty good at this point.
The dollar has been steadily rising on the notion of rising U.S. rates, and the sinking Great British Pound has also fueled buying in the greenback. The dollar is nearing the top end of its two year trading range, and a breakout above the 2015 highs near 101 on the dollar index could potentially see a fresh leg higher in the currency.
Such a move could act as another significant drag on higher gold prices, especially if gold remains lacking any fresh, bullish inputs.
Once the smoke clears from the U.S. election, gold and other markets may show their hands for the rest of the year, and start making more sustainable directional moves.
Although gold has had an impressive 2016, the market remains vulnerable to further selling pressure in the absence of any significant upside. That being said, however, a fresh leg lower could potentially be the final down move before the yellow metal finds more solid long-term footing.