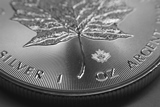 Has the first domino now fallen? Are stocks headed towards a full-blown correction? Could a bear market now be in store? These are just a few of the questions investors may be asking themselves right now. Monday's stock market route following last week's declines would seemingly indicate that yes-a stock market correction is likely underway.
On Monday, the Dow Jones saw its largest point drop in history, and at one point had declined by a whopping 1600 points. Along with the stock selling came a strong increase in volatility, with the CBOE's VIX jumping over 115%. The question may be: Is recent volatility here to stay?
Stock investors are grappling with a variety of issues right now that could fuel further selling. The notion of rising bond yields, increasing inflation and uncertainty surrounding the new Fed Chair are all likely playing a major role in recent stock action. It seemingly got started with last Friday's strong jobs data.
While the number of new jobs added last week was nothing spectacular, what was particularly noteworthy was the increase in wages of 2.9 percent year-over-year, the largest rise in over 8 ½ years. Although wage growth still falls short of the 3.5 to 4 percent that many economists feel is indicative of a robust economy, it does signal rising inflation.
Investors have been getting increasingly anxious as inflation looks to be gearing up. Higher inflation can not only increase the costs of everyday goods and services, but can also eat away at real returns. In order to combat increasing inflationary pressures, the Fed could be forced to become significantly more aggressive in its monetary policy. Instead of three hikes in 2018, it is possible that four hikes could be seen, or that the Fed could elect to hike by a half point rather than a quarter point.
Although the economy may be heating up-and perhaps even already overheating-a strong economy does not necessarily mean a strong stock market. In fact, if the Fed looks to start applying the brakes through higher interest rates, the bull decade-old bull market in stocks could very well falter. The reversal in stocks may not be orderly, either. In fact, the last few days have shown what can happen as investors look to exit the market in droves.
As the risk of inflation continue to rise, bond yields may also continue to climb-and stock investors will be watching. The benchmark ten year note yield recently hit 2.85%, before backing off on Monday as risk aversion fueled buying in bonds. The note does, however, appear poised to challenge the 3% level, and sustained trade at that level or beyond may be enough to pull significant capital from stocks into bonds. Interest rates could be at the beginning of a long bull market, just as the stock bull market fizzles out.
A 3% yield is a 3% yield, however, and return-hungry investors will likely seek out alternative assets classes in which to put capital to work. If current trends continue; gold and other hard assets that may potentially provide a hedge against inflation and a decline in purchasing power could stand to benefit significantly in the months and years ahead.